The Internal Revenue Service has some important information to share with individuals who have sold or are about to sell their home. If you have a gain from the sale of your main home, you may qualify to exclude all or part of that gain from your income. Here are ten tips from the IRS to keep in mind when selling your home.
1) In general, you are eligible to exclude the gain from income if you have owned and used your home as your main home for two years out of the five years prior to the date of its sale. Read More.
Even the healthiest websites should be refreshed, retooled and refocused from time to time so that they generate the maximum results you desire. Here is a checklist to work from to make sure your website is on track for success:
1. IDX maximized and leveraged. Gone are the days of just one link to search properties and forcing the visitor to do a cumbersome search each time they visit. Have an interactive MLS search on the front page of your site and include quick searches to specific information and ways to register for hot property alerts. Visitors to your site want to see listings and they want to see them quickly! Read More.
There is no perfect formula for selling a home efficiently, but by following these five tips prior to listing you can increase your chances to close quickly at a higher price. Use these tips with your clients to help them make changes that will benefit when they list with you.
1.) Update your old garage door(s). Garage doors seem like a non-issue, but many times they make up a significant percentage of the front of a home. Read More.
Buying real estate continues to be cheaper than renting in the vast majority of major U.S. cities, according to a quarterly rent vs. buy index from real estate search and marketing site Trulia.
The index compared the median list price and the median annualized rent on a two-bedroom apartment, condominium or townhouse in the country's 50 most populous cities. According to the index, the cost of buying was less than renting in 37 of the 50 cities (74 percent) as of July 1, 2011. About the same share, 78 percent, favored buying over renting in Trulia's last index report, released in April. Read More.
Help your clients make an informed decision on what path to choose by understanding the issues that could be faced by becoming a landlord as opposed to a home seller.
In this difficult housing market, more and more homeowners are considering renting their house instead of adjusting the price. We strongly believe that residential real estate is a great investment and therefore can understand this thinking. However, if you have no desire to actually become an educated investor in this sector, you may be headed for more trouble than you were looking for. Read More.
A provision in the Dodd-Frank financial reform law, which took effect this week, is requiring lenders to provide consumers with a free credit score, which will help provide new insights into why they may have been rejected for a loan or did not qualify for the best, lowest rate.
While borrowers can access their credit scores from the credit bureaus, the credit score that a lender uses isn't always the same one that the credit bureau provides you. According to a report by the Consumer Financial Protection Bureau, some credit bureaus sell consumers "educational" scores that aren't the same ones used by lenders, or these bureaus may base the score on a different model than the one lenders use.
Now, borrowers for the first time will get a more accurate view of what credit score lenders are using to base their mortgage on. Read More.
One: Forget Everything You've Heard about Facebook and Real Estate
Real estate has always been a business of relationships, so of course there's a lot of excitement around the use of Facebook – which leverages relationships – as the next, great marketing tool.
But have you noticed Facebook has been a bit oversold as this feel-good, collaborative environment where you can magically engage and connect with your prospects, and then just drive your numbers through the roof? Seriously, the constant cascade of "expert" advice on how easy it is to revolutionize your real estate practice with Facebook can be bewildering and paralyzing.
The fact is, there are more than 750 million people on Facebook, including your prospects, so it is absolutely possible to make a dramatic positive impact on your real estate business. But as with any marketing vehicle, success requires a strategic plan. Read More.
Reports from Lexington, Louisville and Northern Kentucky are that home sales are up in July versus July last year. This is a first uptick in over a year for both Lexington and Louisville and in several months for Northern Kentucky. The gains are not all that surprising considering sharp sales drop off in July 2010 with the expiration of federal home-buying tax credits that inflated sales in the first half of last year. In any case, this is good news for the housing market in Kentucky. Read More (Lex). Read More (Lou). Read More (NKY).
Have you mastered your social media strategy? Do you know how to leverage the power of social media to create meaningful relationships, build your business and learn from your virtual mentors?
Ok, you can admit it. Social media is still somewhat of an enigma to most people and you may be one of them. Sure, we have our guru's and a relatively small number of business owners who have experienced astounding success with their social media strategy, but the average entrepreneur remains baffled by the mystery of these communities.
If you are serious about making the powerful social media engine work for you, here are 10 things a solopreneur should know about social media. Read More.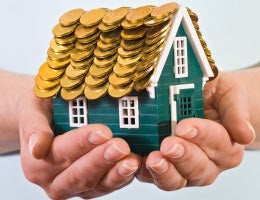 A mortgage refinance boom is in full swing, as homeowners take advantage of record low rates by refinancing their home loans.
But a home loan refi is more complicated than it was a few years ago. Home values are lower and paperwork requirements are higher. It's easy to make mistakes while refinancing a mortgage.
To help you avoid some of the most common errors, here is a list of five things you shouldn't do when you refi. Read More.